Assessing climate risks: Our five step guide to delivering data-driven TCFD-aligned disclosures of physical climate risks
by
Niall Smith,
The release of the TCFD recommendations and the overwhelming support it has received demonstrates that the importance of acting on climate change is recognized by the private sector. However, organisations still find it difficult to assess, understand and disclose their exposure to climate-related risks, despite the growing number of initiatives designed to support this process.
Knowledge and data gaps are the two main pain points with implementing the TCFDs. In this guide we look to address both, laying out a simple, step-by-step and pain-free process focusing on physical risks. By following this process, a company or investor can ensure they stay ahead of the curve when it comes to climate risks.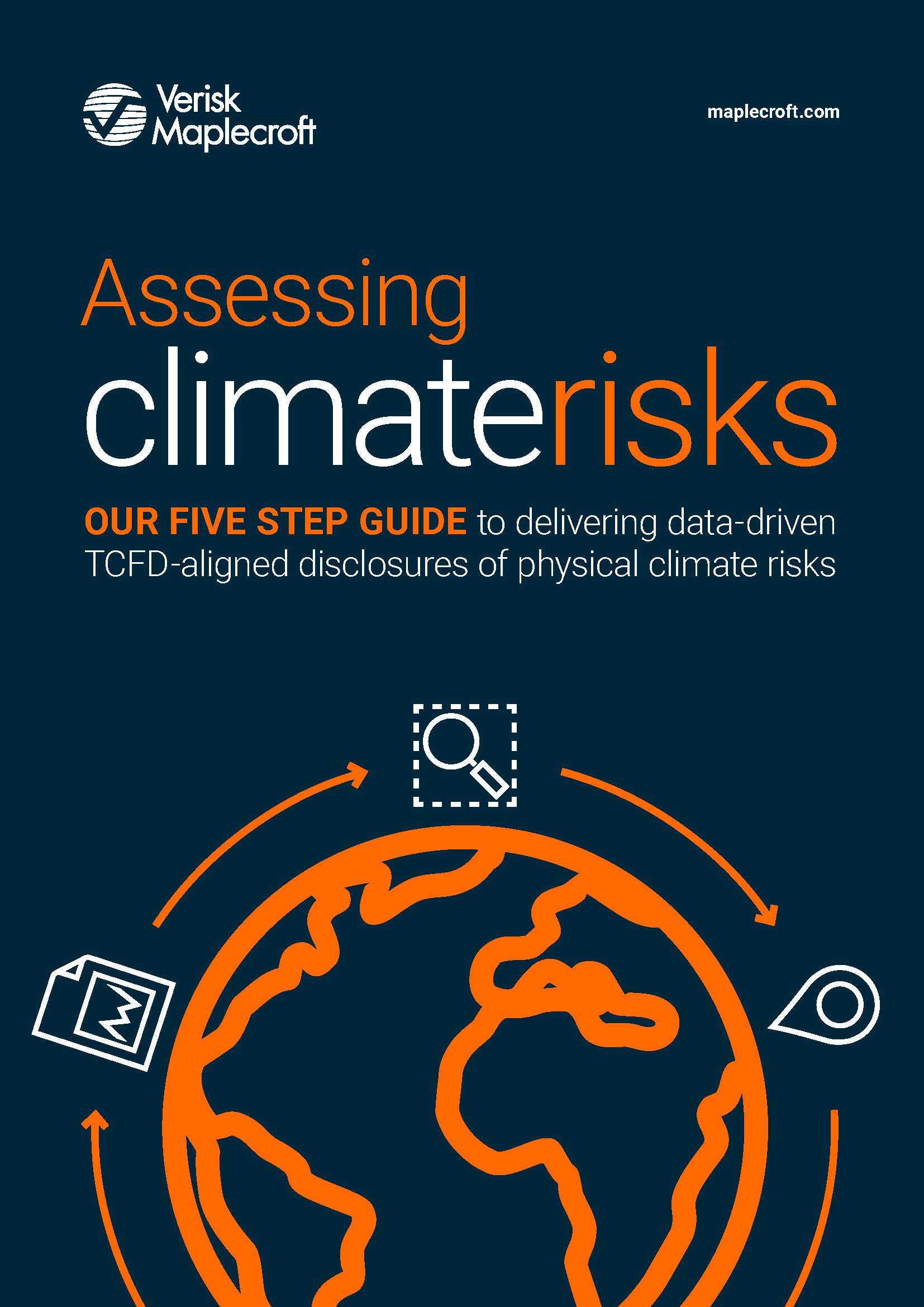 Read our 5 step guide to TCFDs now!