The US has historically lagged Europe and even countries in Asia in terms of corporate requirements in disclosing climate risk. But new rules announced by the Securities and Exchange Commission (SEC) this week demanding companies disclose a host of climate-related information would move the country to the forefront of climate reporting – and impose greater burdens on business.
The rules, which are subject to a 60 day consultation period, align closely with the recommendations of the Taskforce on Climate-related Financial Disclosures (TCFDs) and place the onus on companies to report on material risks, as well as direct and indirect emissions. The SEC's adoption of the TCFD benchmark also highlights a broader move towards a common, comparative standard investors can use to assess a company's performance and valuation.
Fundamental shift in climate reporting on way
Requirements to disclose information about identifying and managing physical and transition risk, alongside how those risks affect corporate strategies and future financials, are designed to spur companies into providing investors with a more accurate picture of a company's long-term outlook.
Companies will also be required to go beyond current levels of emissions reporting to include carbon pollution arising from the use of products and services (Scope 3), as well as direct operations and energy use. While about 20% of US-listed companies disclose carbon emissions voluntarily, only a tiny proportion publicly issue Scope 3 figures that illustrate their full impact – many fearing the reaction of the markets and investors if they publicise the huge figures. Investors will now be able to see the full picture, without corporates effectively hiding emissions by assigning them to third parties.
But while investors, who have by and large been pushing these rules, will welcome greater insight, companies will need to navigate a fundamental shift in the way they think about, manage and report on climate risk. As the reporting will be through financial filings, the financial, risk, and compliance functions will need to take the lead from more traditional sustainability-focused teams, requiring an overhaul of systems, processes, and expertise. For example, only around one in 10 companies currently conducts scenario analysis in line with TCFD standards.
Stress testing operations and strategies under different pathways, as below, and then integrating those results into strategies is a complex and time-consuming process. Plus, the process of capturing the impacts of cascading climate risks than can affect businesses, such as migration or civil unrest, remains in its infancy and is largely overlooked.
Adoption of new climate disclosure rules not guaranteed
Adoption of the new rules would be a rare bright spot for President Biden, whose climate agenda has slowed to a halt as a finely-balanced Congress, the ongoing pandemic and events in Ukraine suck up time and resources.
And there is a reasonable chance these rules may not come to pass: business groups including the US Chamber of Commerce have pledged to battle the SEC in court and have already helped tank the Federal Reserve nomination of Sarah Bloom Raskin, who would have proved an ally to SEC Chair Gary Gensler on this issue.
However, global companies will find that the rise of climate risk reporting regulations across the world will compel them to provide this information in other jurisdictions, even if the SEC's proposals are weakened or defeated.
Momentum for integrated reporting irreversible
Those with their ear to the ground will recognise this as just the start of an integrated reporting explosion. The consolidation of frameworks is already well underway and there is a widespread recognition that emissions reporting is no longer sufficient when material disclosures are needed.
How a company manages climate risk disclosure will increasingly affect its valuation and the ability to raise credit, so it is vital they get this right. Especially as investors are now also starting to demand information on broader aspects of environmental performance. Disclosures on forests and water have been accelerating, while the launch of the Taskforce on Nature-related Financial Disclosures (TNFDs) last week brings standardised natural capital reporting closer than ever. Getting systems in place for climate will ultimately position companies to deal with future requirements more effectively.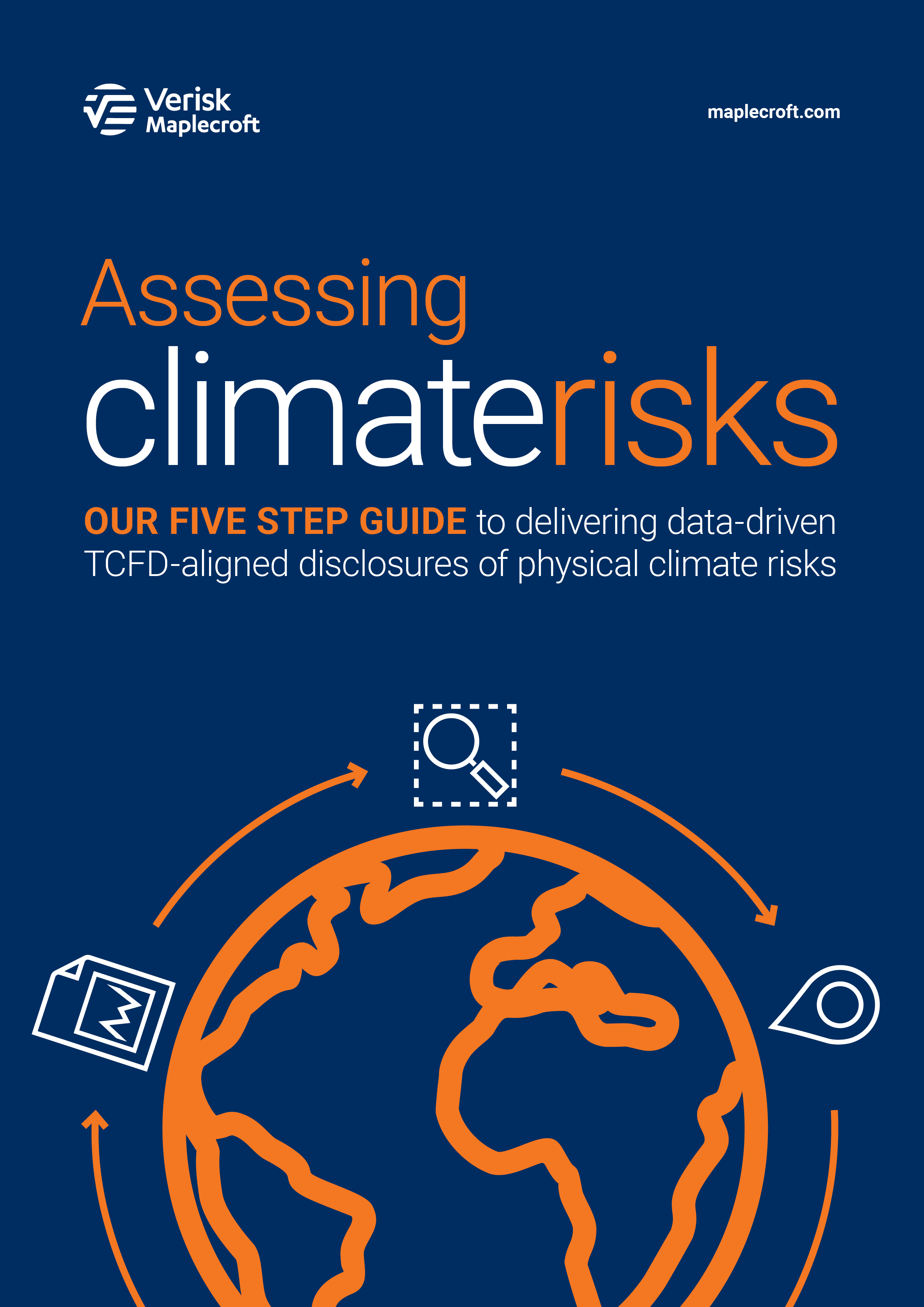 Read our 5 step guide to TCFDs now!